Bedrooms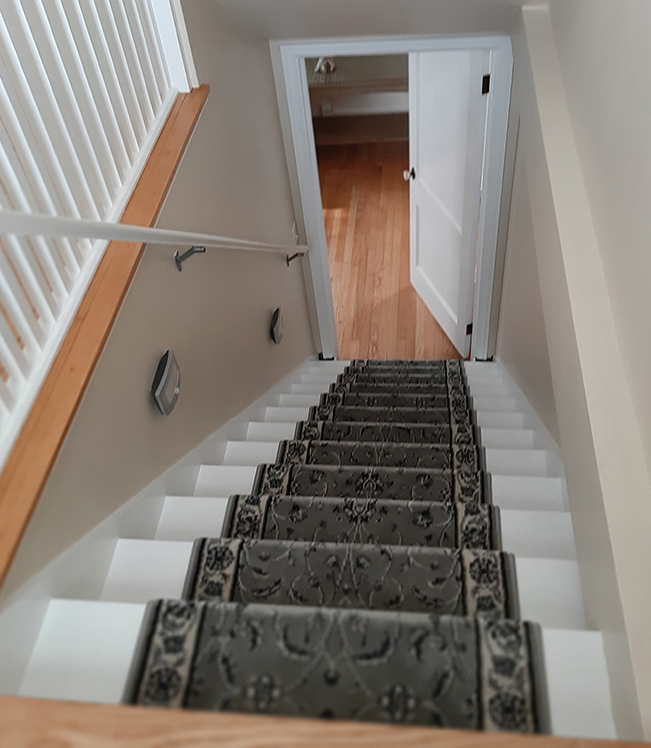 All the bedrooms are located on the second floor. The beds are made with Colombia organic cotton sheets, cozy alternative down comforters, coverlets and have an additional soft Berkshire blanket. Each twin bed has two pillows and each queen and full bed has four pillows. *We respect your privacy so we do not change bedding or towels throughout your stay.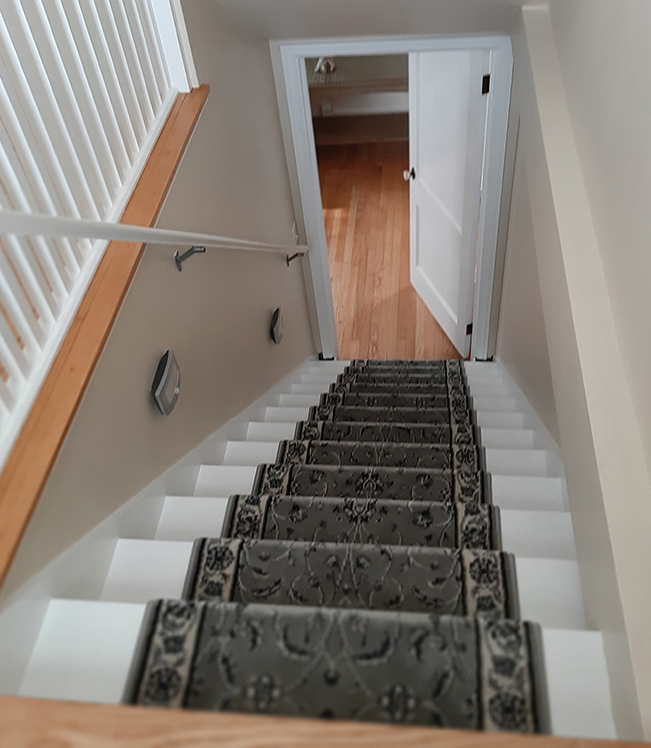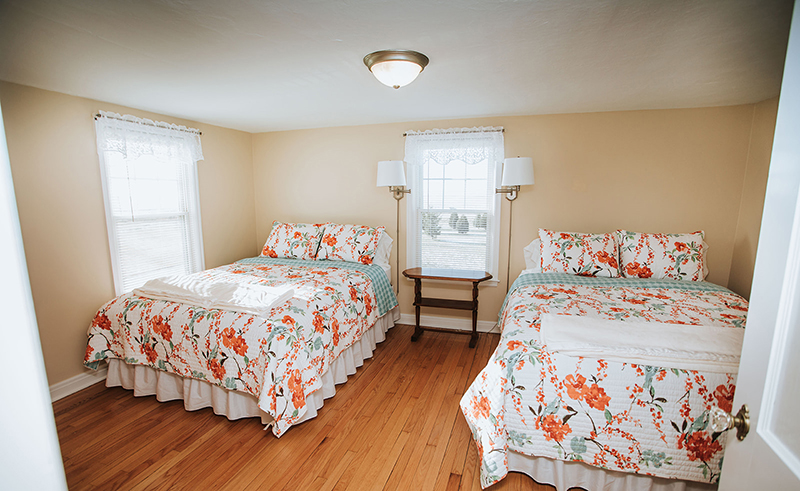 Blooming Meadows Bedroom
The Blooming Meadows Bedroom has 2 queen size beds. Grandma's House at Circle K Farm is named as a tribute to Grandma Marjorie Wiese Kuehl. Grandma's maiden name, Wiese, translates to meadow in German, and her married name, Kuehl, is symbolized in the Circle K. Wildflowers BLOOM in the MEADOW with ample sunlight and rain, just as children BLOOM in families with encouragement and opportunities, and friends BLOOM with connections and shared experiences. It is our hope you, your friendships and your arts BLOOM while you share and rest at our family home.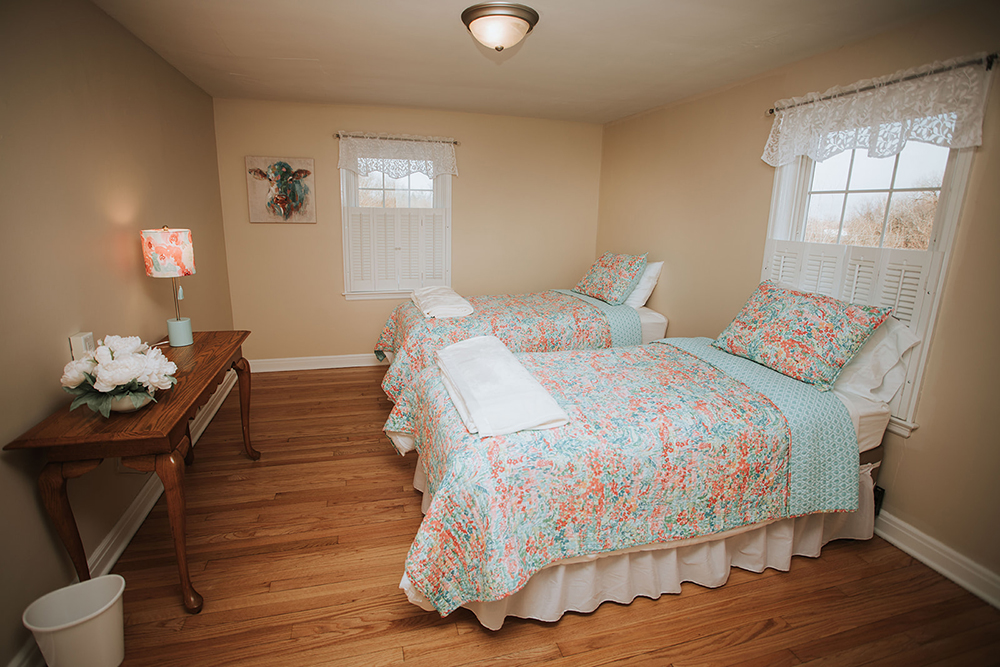 Lemonade on the Patio Bedroom
The Lemonade on the Patio Bedroom has 2 twin size beds. The hues of this room remind us of yesteryear: Feeling a cool breeze arrive while sitting outdoors in the early evening after a hard day's work while sipping a refreshing glass of fresh-squeezed lemonade. Looking over the green Iowa crops growing in the fields to the west as the pinks, corals, lavenders, and blues fade on the horizon with the setting sun. Grandma's House provided rest and rejuvenation to the tired. We hope you will experience the tranquility that can energize your soul while your create your artforms at Grandma's House.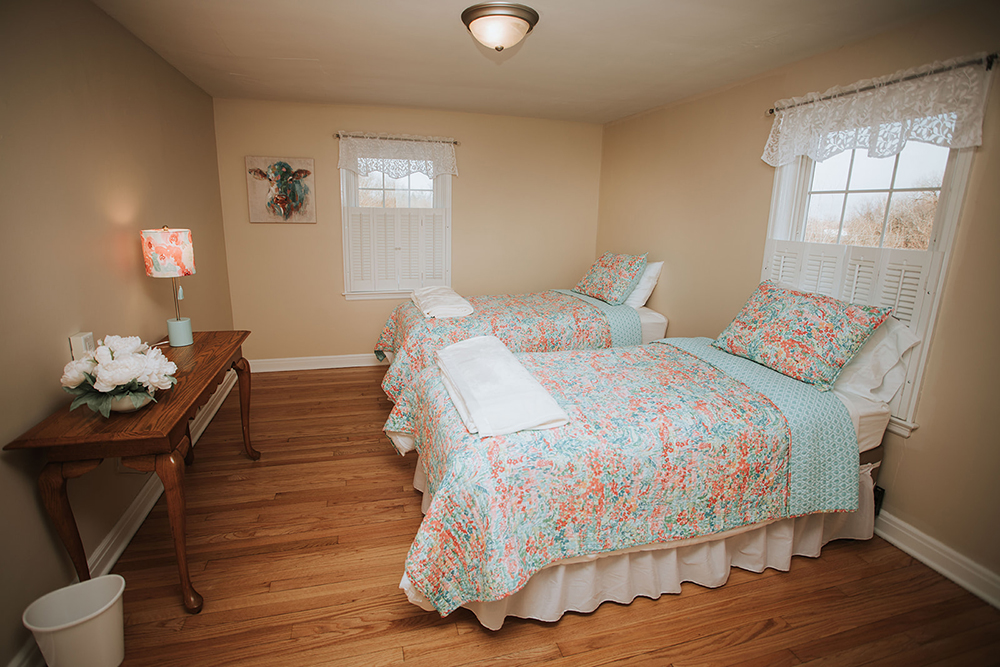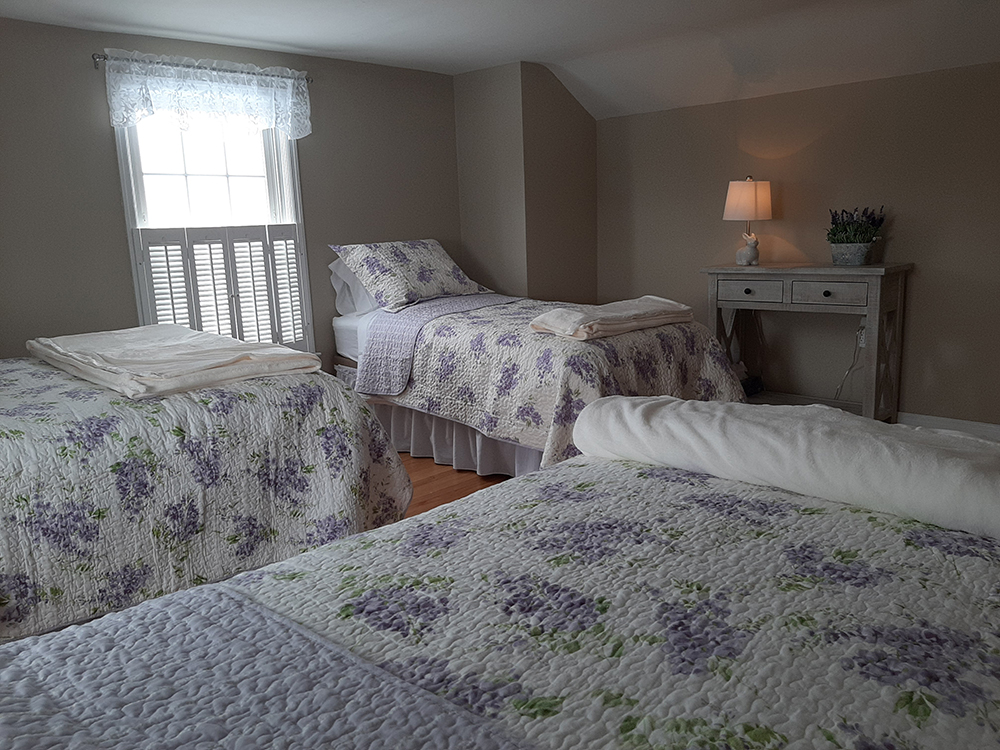 Lilacs & Fence Posts Bedroom
The Lilacs and Fence Posts Bedroom is the largest of the bedrooms and is two steps up from the rest of the second floor. It has 2 twin size beds and 1 full size bed. Lilacs were often planted alongside fences that marked boundaries for new farms, and lilacs meet you at the front door of Grandma's House, where we welcome you.